13 Cursed Submission Opportunities for Playwrights
"The play must be written by quill dipped in the blood of your great-grandmother's first love."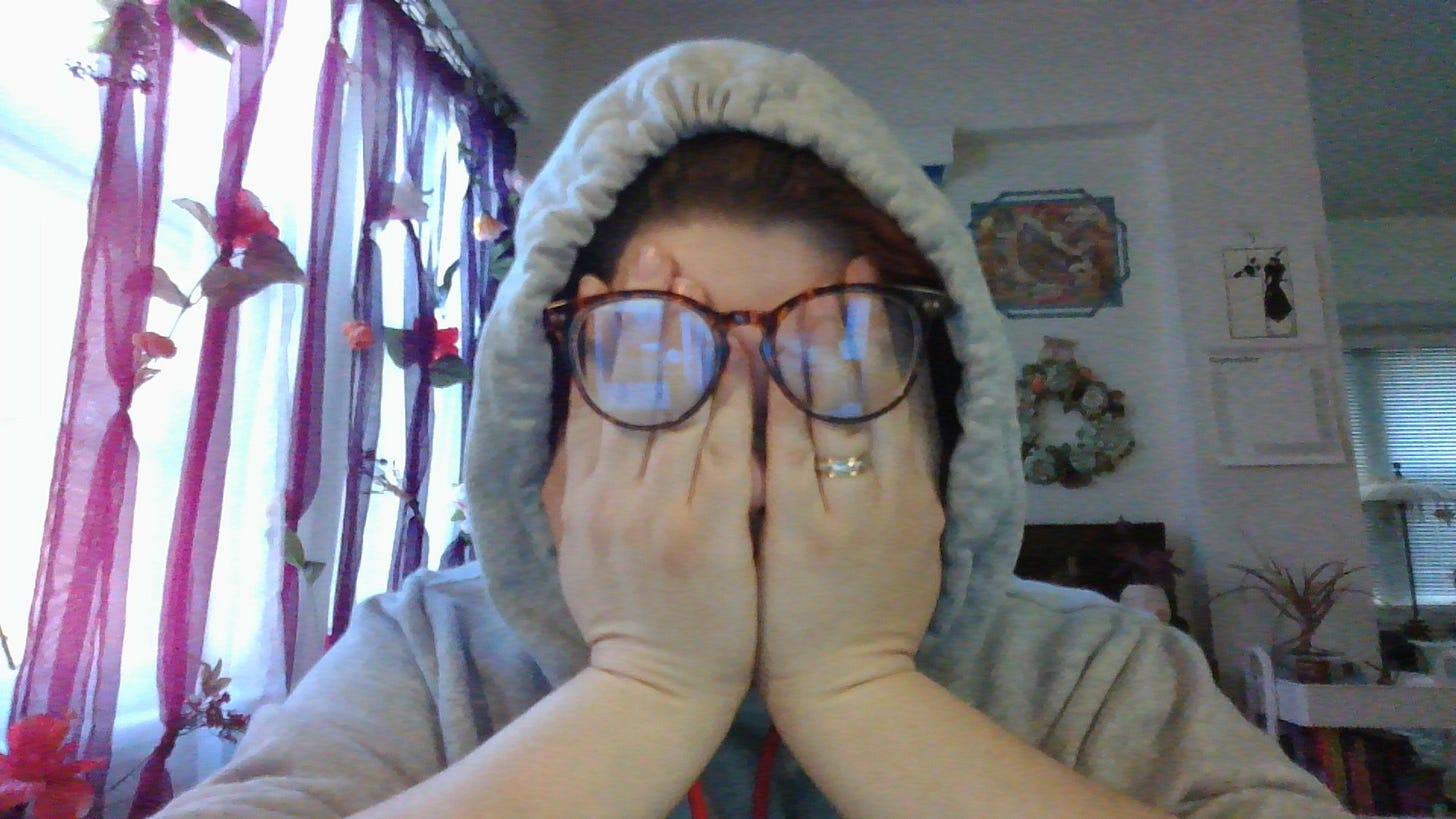 I can only speak for myself but as a playwright I spend more time submitting to grants, residencies, staged readings, and productions than actually writing. Most of these """opportunities""" suck.
Theatre is underfunded and many theatres use that as an excuse to underpay (or not pay!) outside playwrights (and others) for their labor. That alone is frustrating. Then some of them try to convince playwrights they're doing us a favor. That's rage-inducing.
So here's my list of 13 Cursed Submission Opportunities for Playwrights, inspired by many I've come across in the last few weeks (and featuring a few almost word for word).
If your play is chosen, you must register for the Conference, and be present for the reading. Registration is only $80 and lunch is included, but travel is your responsibility. We do not provide a stipend or any financial assistance. We will not include this information on our site, but instead email you after you've submitted asking you to disclose to a person you've never met if this is not financially viable for you.

We only accept electronic submissions. The $25 submission fee is for printing your play for our readers. The play must fit our theme "#WOKE" and if chosen, the playwright waives all royalty fees for the production.

We do not accept electronic submissions. The play must be written by quill dipped in the blood of your great-grandmother's first love.

Queer theatre requests plays for their QUEER AS FUCK festival. All plays must follow Samuel French formatting, and contain only 4 characters in a nuclear family unit, standing around a working kitchen sink. 

If your work is accepted and your cast exceeds FOUR actors, the playwright will be required to pay $25 stipends for each additional actor plus a $75 actor processing fee.

TEN MINUTE PLAY FESTIVAL: There is a $2500 submission fee and you must attend the festival to be available for a talk back. We do not cover travel expenses. Fee waived for Dramatist Guild members.

Please include: a cover letter, a character breakdown, a synopsis, your resume, development history, three (3) letters of recommendation, a copy of your government ID, a bill or pay stub verifying your current address, the first picture you drew as a child, and a ten (10) page sample from your full length script. If you include more than ten (10) pages, your submission will be removed from judging.

The play must be full length, preferably with an intermission. This is a reading, not a production, so full length is 75+ pages of dialogue; do not include stage directions. 

Playwrights will work hand-in-hand with company members to create a new work featuring the company. And the best part is it's free for the playwright! (Playwright must live in NYC and attend all rehearsals, production meetings, tech, performances, strike, and company member birthday parties.)

Reading is in Atlantis and playwrights must attend. We unfortunately cannot provide any special accommodations, including oxygen tanks. 

Formatting: When a character is speaking, their name should be either centered or set 3.5" from the Left Edge of the Paper in ALL CAPS. If continuing a character's speech from a previous page, insert (Cont.) after the name on the same line. Any other brief direction (one-word) can also go on this line in parentheses. Longer directions belong on the following line in parentheses, three indents in. All text should be single-spaced, in Wingdings font.

We do not discriminate based on gender, race, religion, disability, sexual orientation, age, or social class. Special consideration is given to graduate students working towards their MFAs.

Women* only. Play must be in English and will be produced in a venue without an accessible entrance. The playwright must attend the reading. She will be provided a $50 stipend. We welcome female playwrights of all races, ethnicities, sexualities, and abilities.
*Female, womxn, women identifying, and non binary playwrights are accepted.
---
Image description: it me in a hoodie, at my desk, holding my hands over my face, upset at play submissions.
---
Britt A Willis writes this newsletter and is a playwright, game writer, and designer in Washington, DC. You can find out more about their work at brittawillis.com or follow them on Twitter @feelingfickle.